Julia Bush Miss San Antonio 2016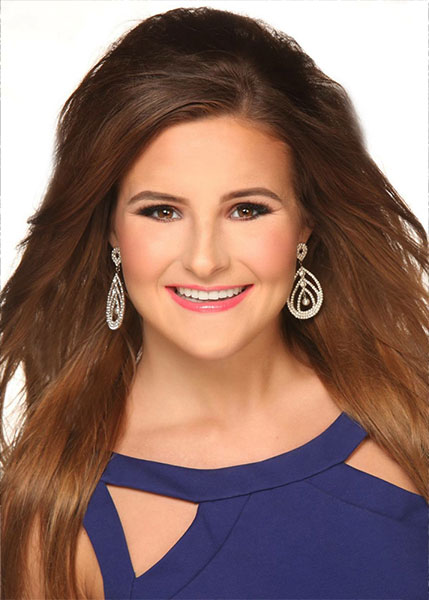 Pageant Information:
Competition Date:
January 30, 2016
Competition Location:
Josephine Theater, San Antonio, TX
Overview:
Julia was attending Abilene Christian University when she won the title of Miss San Antonio 2016.  She sang "Red High Heels" for her Miss San Antonio talent and performed a dance routine to "Le Jazz Hot" at Miss Texas.
Julia plans to attain a Bachelor of Nursing degree, to pursue a career in either prenatal/neonatal care or labor and delivery.  Eventually, to attain her Masters and Doctorate in Nursing.
Julia graduated in the Top 25 percent of her High School Class and was an Abilene Christian University John C. Stevens Scholarship Recipient, an ACU Cheerleading Scholarship Recipient, a Palo Alto Community College Scholarship Recipient, and is a two-time Overall Leadership Award winner and five-time All-American Cheerleader from National Cheerleading Association.
She has summited Mt. Crystallite in the State of Colorado and biked 100 miles across the Rocky Mountains in Colorado.  She loves participating in intramural sports, especially football.  She was a competitive cheerleader and dancer for 10-12 years and loves to ski especially in the Rocky Mountains of Colorado.