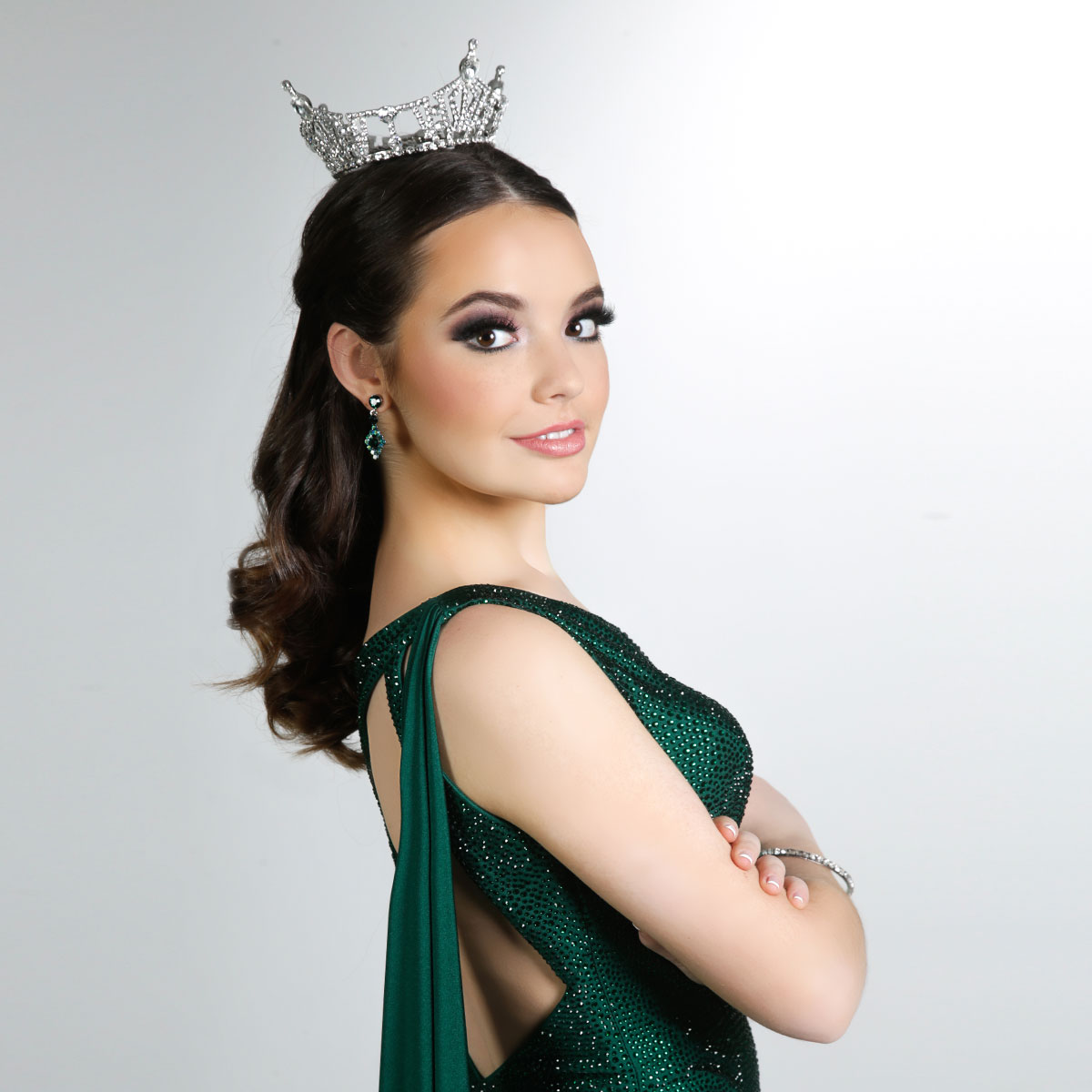 Photo by Dos Kiwis Studio
Congratulations Elaina McCoulskey
Elaina is a military 'brat' who had more frequent flyer miles than most adults by the time she was four!  She has traveled the world with her family, gaining exposure to many different languages and cultures along the way.  Elaina graduated Cum Laude from Claudia Taylor "Lady Bird" Johnson High School in San Antonio, where she participated in theatre as both an actor and techie.  During her time in theatre, she found her love for special effects makeup, construction and became completely obsessed with Halloween because of their annual school haunted houses.
She joined Schreiner University on an Honors scholarship where she was a cheerleader and a member of the Honor's Society, Active Minds, and found herself consistently on the Dean's List.  However, due to the COVID-19 Pandemic, Elaina opted to leave Schreiner University after her sophomore year and transitioned to earning her degree online.  She is now a junior at Liberty University Online and is majoring in criminal psychology.  She plans on getting her PsyD and joining the FBI to interview and investigate criminals across the country.  She currently works in an Emergency Room as a greeter and, as an accomplished singer and pianist, spends her time off surrounding herself with music, dance, and art projects.
Elaina has competed in the Miss America System since 2017 and has won two Outstanding Teen titles, including Miss South Texas' Outstanding Teen in 2017 and Miss Bexar County's Outstanding Teen in 2018.  As a teen titleholder, she created a social impact initiative that focused on helping military children with the struggles of changing schools and finding new friends.  She mainly focused on children during her reign and attended many events, including the Fisher House Family Day, Fort Sam Houston Fair, and My Princess and Me for St. PJ's Children's Home.
Elaina witnessed Miss San Antonio's involvement in Fiesta San Antonio during her 2018 Teen reign, and it made her realized the importance of her community.  Being the daughter of a Navy Nuclear Officer, she moved around a lot and never found a place she felt was truly her home.  But seeing the pride for San Antonio, the hard work, and the love shared through Fiesta San Antonio, Elaina knew she needed to give back to the community that gave her a home.  There is no better way than joining in on the festivities and "Partying With A Purpose" while raising funds for non-profit organizations and scholarships.
Elaina has witnessed mental health struggles and, as Miss San Antonio, she will focus on her social impact initiative, "Talk Through the Taboo," which focuses on starting the conversation about different types of mental health issues and speaking out against their surrounding stigmas.  During her reign, Elaina plans to spread awareness for mental health and encourage people to seek the resources they need.  She will use school programs to teach children to recognize signs of mental illness and learn to cope with them in a healthy manner.  She hopes to be an open ear to anyone who needs someone to listen.
Those needing mental health assistance now can visit:
AmWell HIPAA Therapists
Your Life Your Voice (Adolescent)
Suicide Prevention Hotline: 800.273.8255